BSW General Practice Jobs
Please see the new primary care recruitment website www.BSWGeneralPracticeJobs.nhs.uk 
This new website is FREE and can be used by any GP practice in Bath, Swindon, Wiltshire (BSW) who wishes to advertise a primary care vacancy. Although there is not yet the capability of linking the site to NHS Jobs, there is a link with Indeed Jobs.
As we want to get as many vacancies as possible uploaded to the site ahead of the launch date I would be pleased if you could add the details of any vacancies you have before next Thursday. Here are the steps to take:
Go to the website
• Click on 'job vacancies'
• Click on 'post a job'. (NB. The first time you do this you will be asked to register and choose a password).
• Fill in the details of your vacant post
There are guidance notes on the website that should help to explain the process.
When a job listing has expired, you will be notified so you can re-advertise if the initial advertisement has not attracted a suitable applicant.
Sulisdoc
To join the mailing list for Sulisdoc, please go to www.sulisdoc.co.uk.
Sulisdoc provides:
Information on jobs – locums , salaried and partnership job adverts
Information on upcoming educational events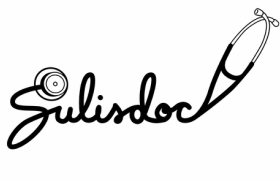 Primary Care Flexible Staff Pool
Bath and North East Somerset, Swindon and Wiltshire Clinical Commissioning Group (BSW CCG) has commissioned Lantum as a partner to create a multidisciplinary primary care flexible staff pool. This will help practices build resilience, save time, and save money as well as making it even easier for clinicians to book locum work in our local area.
Please see attached the 'BSW Primary Care Flexible Staff Pool Announcement (Clinicians) and 'Clinician Flyer' for further information.
You can sign up to Lantum with this link: http://info.lantum.com/bsw-staff-sign-up-0
If you have any queries, please contact Rachel Cooke, Primary Care Flexible Staff Pool Project Lead at BSW CCG on rachelj.cooke@nhs.net or Charlie Mostyn, Regional Activation Manager at Lantum on charlie.mostyn@lantum.com